You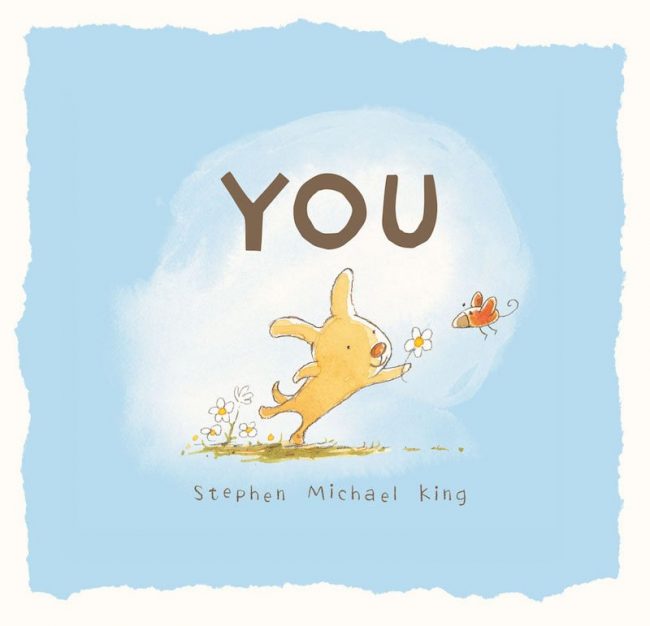 After LEAF, I was on a roll with simplicity. I came up with the title YOU. Once again a book that appears simplistic, and is. The trick is finding that simplicity in amongst all the complexity. I think many people find complexity easy. Simplicity not so!
I was blown away by the word "you" – so small and perfect. An everyday word that had been used billions of times in statements like: you are my sunshine, when I need you, you are my world . . . but from what I can tell had never sat all by itself. This opened the book up to grandparents, brothers, sisters and children who could all read it to each other and the meaning would remain the same. I loved it.
You was purposefully created as a little book, easy for children to hold. It took as long to create as some of my big books like Milli, Jack and the Dancing Cat, because those empty spaces have to be considered, contemplated and played with. I remember much pondering on how big a single word on a single page should be and how small I can make the accompanying illustration without everything looking silly. I think the book works beautifully. It was the first book I created with all animal characters. A little meditation on love.
I've received letters from people who have given YOU to all their individual wedding guests as gifts. I also received a letter from a mother who'd read it at her child's funeral. I was deeply honoured. The emotions that YOU brings out in my readers makes this one of my favourites.
overseas additions
You has been published in Brazil, Canada, Germany, Japan, Korea and the USA.
Scholastic Australia
2010
illustrations
links