Whatcha Building?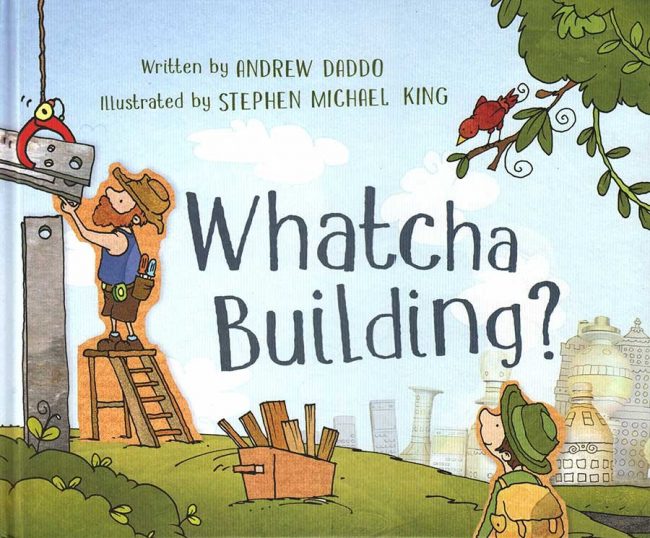 Book Description
The old milk bar on the corner is coming down to make way for something new. Little Davey Durak is gathering scrap – a short piece of wood here, a long piece there.
But what's Davey building? Big Bruce the Builder wants to know, but Davey won't tell …
Andrew Daddo and Stephen Michael King come together for the first time to create something really special.
See the News post to read more about the creation of this book.
Harper Collins Children's Books
2017
illustrations
links
Harper Collins – Whatcha Building?