Wandering Star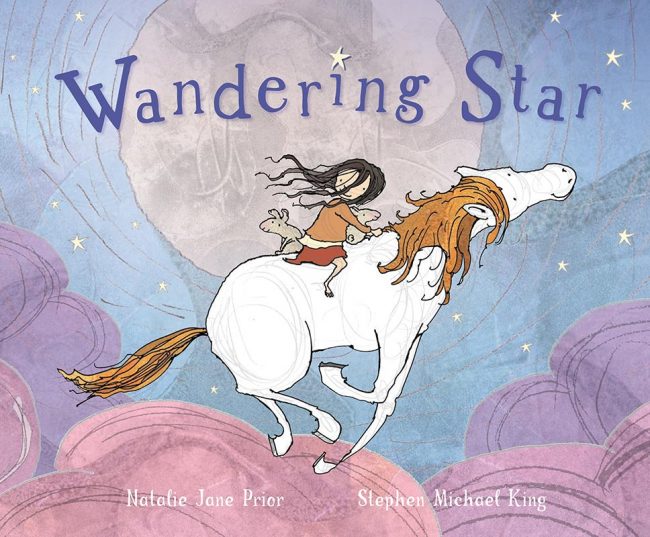 I grew up reading and pouring over classic English childrens' literature (all with great illustration): Little Tim, Winnie the Pooh, The Wind in the Willows, The Wolves of Willoughby Chase, Nightbirds of Nantucket (a beautiful whale illustration on the cover) and Peter Pan (illustrated by Edward Ardizzone). My mum wanted me to read, but I'm positive I spent more time pouring over the inked art. A few Australian stories snuck in like The Magic Pudding, The Muddleheaded Wombat and my favourite – Randolph Stow's Midnight with a cover illustration by Ralph Steadman.
Wandering Star, beautifully written in rhythmic verse by Natalie Jane Prior, feels like the kind of book I would have admired as a child. A book I'd love to read to my daughter if she was still six years old.
The moment in Wandering Star's creation that surprised me was when I drew a kangaroo and an echidna. Even though it's a book about a flying horse, those two little characters earthed the book beautifully.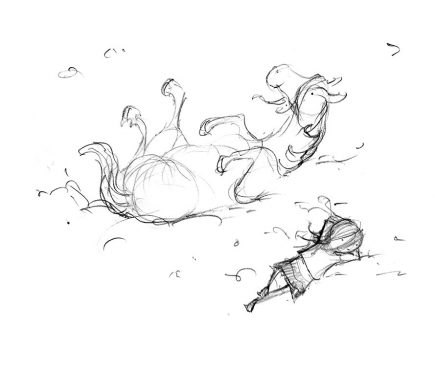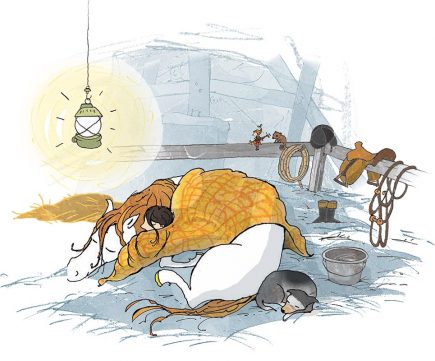 Scholastic Australia 2019
illustrations
links