Wacky Family Series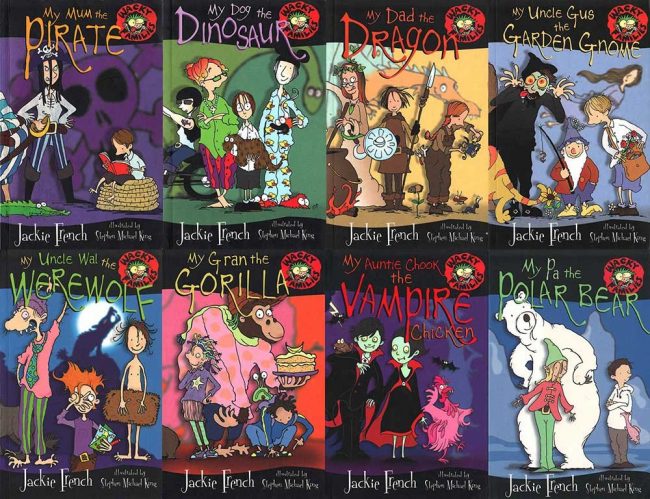 Some of the most fun books I've illustrated. Jackie French's writing was a dream for me. Every page turn offered an opportunity to draw something new. A series filled with pirates, ghosts, dinosaurs, vampires, dragons and wolves. My favourite book was the most unexpected My Uncle Gus the Garden Gnome. My kids loved it too. I read them the whole series. 
If you haven't discovered them yet, do yourself a favour . . .
overseas additions
The Wacky Family Series has been published in the USA, Germany and Brazil.
Angus and Robertson, an imprint of HarperCollins Publishers, Australia
2003-2009
illustrations
links