The Big Bazoohley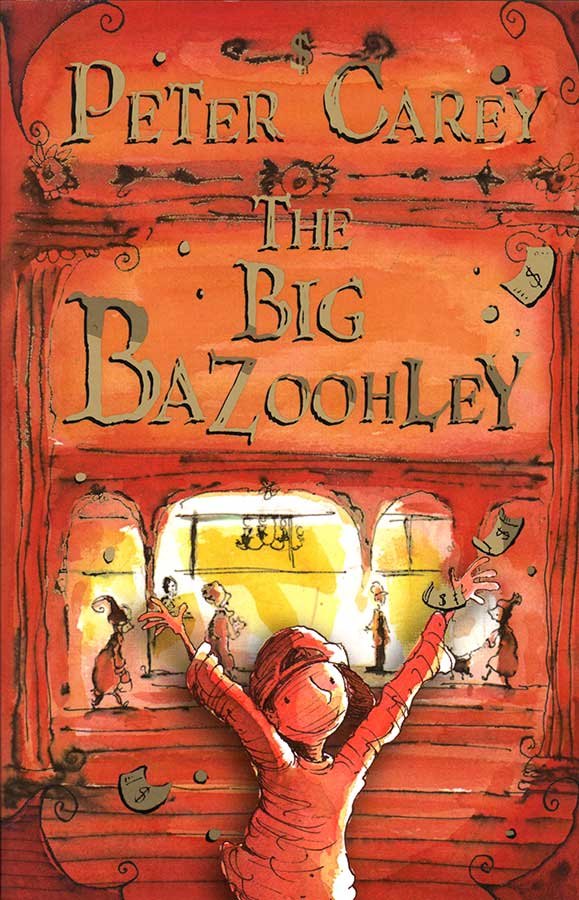 It's a bit of an honour to illustrate the only children's book authored by one of Australia's great novelists. Apparently I won out over a few other illustrators with Peter Carey having the final say and picking me. Thanks Peter.
I'm very happy with the style I chose for this book. It has an old world charm, with a full page illustration that begins each chapter underneath a line of text from the pages within. The only thing I'd change is the cover design. The title "The Big Bazoohley" was meant to have a gold foil/emboss but it ended up with matt gold paint. If I could go back and redo it, I'd darken the illustration behind the title.
I read this one aloud to my son while I was illustrating it. A new chapter and a new sketch each night.
Random House
2006
illustrations