Rainbow Bear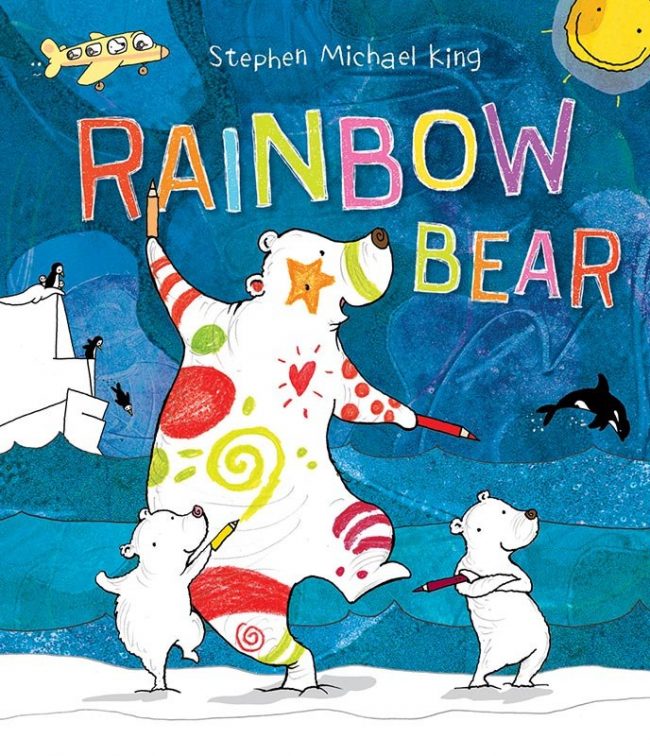 Rainbow Bear is two trains of thought merging into one. I was making journal entries about busy parents and life/work balance, at the same time I was asked to be involved with a local market on an island where I live. I spent the day by the water drawing pictures for anyone who wanted one. I was giving away my sketches for free so lots of people were keen. I had all my drawing materials, small tables and seats, and extra paper for anyone who wished to draw with me. I drew hippos and crocodiles, portraits, monsters and motor bikes – anything anyone asked for. When I finished my drawing, I asked the children how they would like me to colour it? Would they like a brown horse or a spotted horse? The answer was always "a rainbow horse". 
I've drawn at the markets a few times now. All my colouring has become rainbow. The experience reminded me how important it is to colour outside the lines, and if you're going to colour inside the lines then there's a rainbow of fun to be found.
My favourite illustration is where bear is sliding in the snow with his cubs, all of the characters covered in colour and leaving a crazy colourful trail behind them. It's about breaking away and going outside the norm. To me, it's the most powerful image in the book.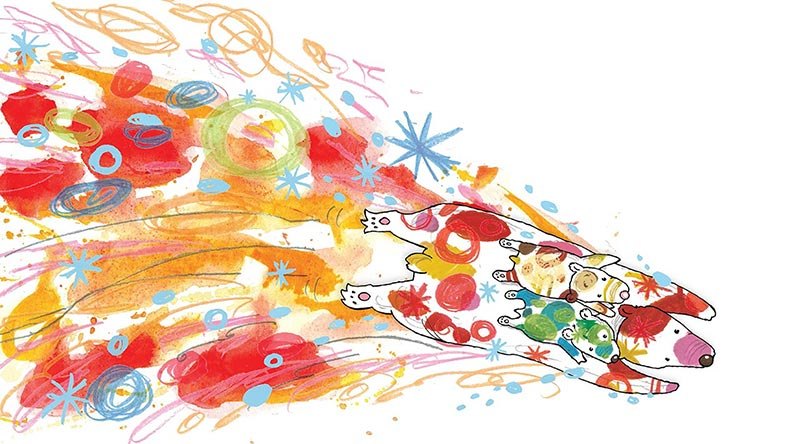 awards
2019 Shortlisted for Children's Book Council Picture Book – Early Childhood
Scholastic Australia
2018
illustrations