Pea Pod Lullaby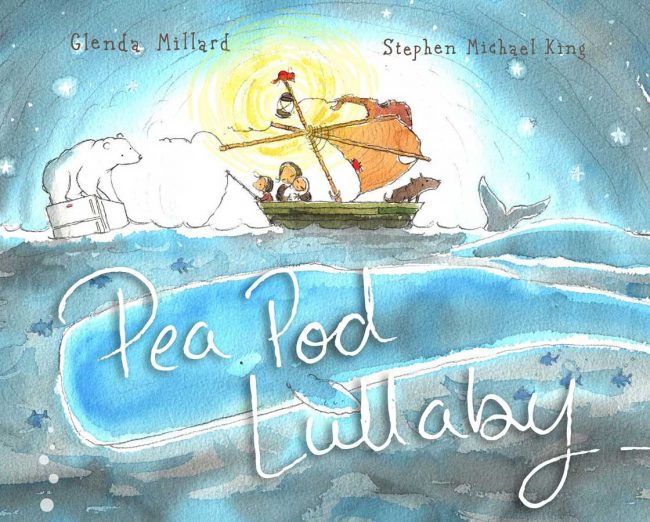 Pea Pod Lullaby is an idea that was inspired from a Leonard Cohen song and conceived at the Melbourne Children's Hospital, Cancer Ward. (Hush Foundation).
The poem was read at a CBCA conference where the response was so overwhelming that Allen & Unwin asked Glenda Millard and myself to turn it into a children's book. 
With stanzas that float like a song and softly drift like a lullaby, I was able to create a visual narrative that didn't impose or detract from Glenda's words.
Below is a photograph that we were sent of advanced copies of this beautiful book.