The Man Who Loved Boxes – 21st Anniversary Edition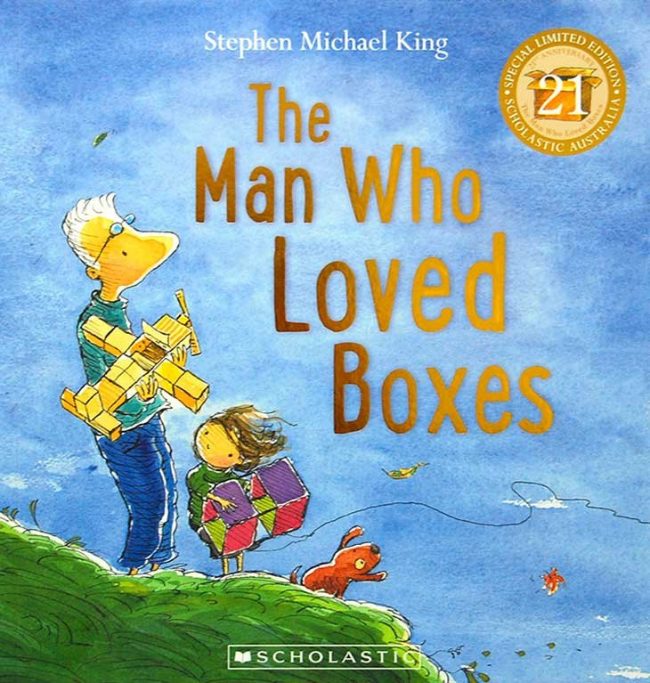 I'd been trying to write a succinct picture book text for a few years. There had been a few dozen failed attempts. I woke up one morning at 3am with this story in my head, and I wrote it down then and there.
It is a story about my Dad and me . . . and a dog. It explores themes of creativity, expression and love and has remained in publication ever since. I had a lot of fun creating a new cover for the 2016 Anniversary edition. When I talk with people about my books The Man Who Loved Boxes is often mentioned as a favourite.
overseas additions
The Man Who Loved Boxes has been published in Brazil, China, France, Germany, Korea, United Kingdom and USA.
awards
1996
Family Therapy Association Award
Crichton Award shortlist
Scholastic Australia
2016
illustrations
links