Leaf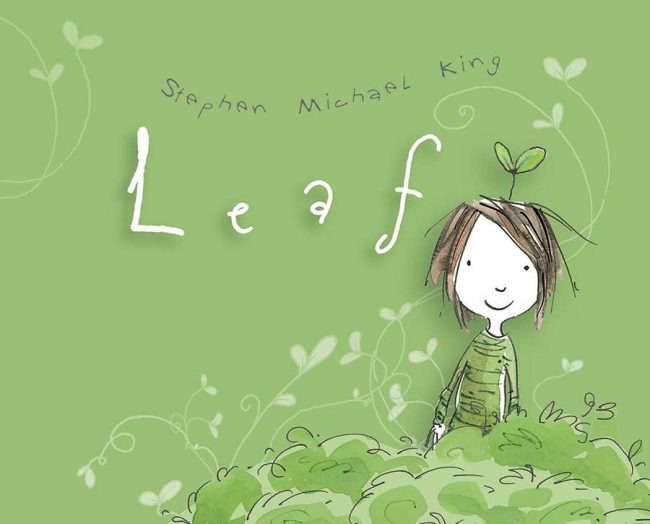 There were a few years between writing projects because I'd suffered from Ross River Fever. I could draw somewhat, but during my illness it took way too much energy for me to write stories. Leaf was my first creation after my illness.
This book received accolades and great reviews; even Les Murray, the great Australian poet, praised it. It was a small book, mostly wordless and open to interpretation. The endpaper has a tiny almost invisible mantra that I wrote to myself while I was creating this book: "Quiet has a voice, Silence is a word, Stillness is not void, Truth can be mute". It was a little message to myself to remain brave and true while I worked. 
I don't know if most readers see Leaf like I do. That's good. It's exactly what I'd hoped for! In the story when the boy has his hair cut one reader related this to a Buddha story, another reader was reminded of holocaust victims. For me it's a hearing loss book. Years before I ever received hearing aids, the sounds I would hear were odd thumps and bumps, hence that's why Leaf has sound effects. Ultimately it explores similar themes to all my books: trusting your intuition, believing that there are parts of yourself worth nurturing and developing even though others might disagree, and it's about believing these pathways will bring you to a place that fits you perfectly.
overseas additions
Leaf has been published in Brazil and China.
awards
2009
White Raven Book (International Youth Library)
CBCA Book of the Year: Early Chilhood – Honour Book
Scholastic Australia
2008
illustrations
links