The Hush Treasure Book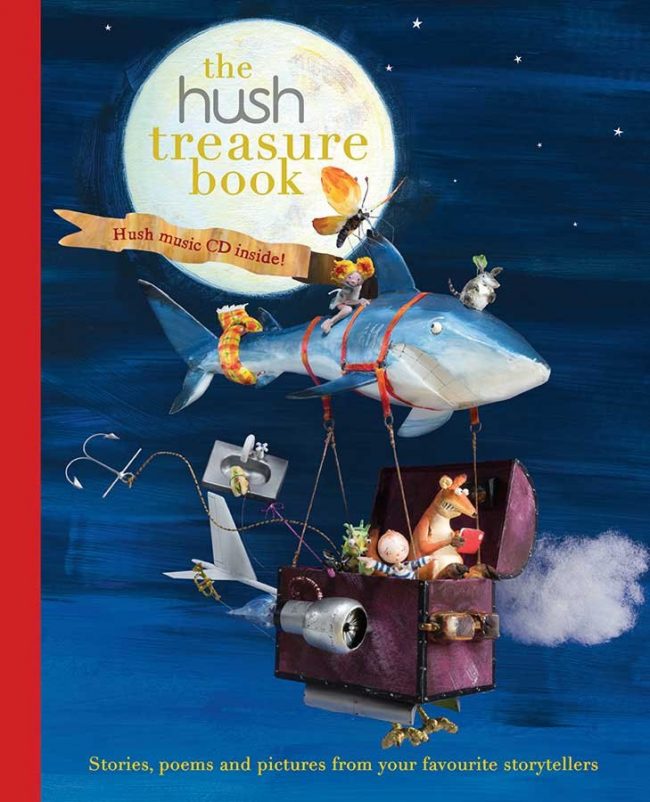 Description from publisher's website:
This absorbing collection of stories, poems and artwork by a stellar cast of children's book creators has been specially commissioned by the Hush Foundation. Includes bonus CD featuring a special compilation of Hush music compositions.
Welcome to the world of HUSH a world of magic, wonder and mystery.
Created for the Hush Music Foundation, famous for its original music albums used in hospitals all around the world, this book is a treasure trove that will delight and entertain the whole family.
A glorious collection of stories, poems and pictures from thirty favourite storytellers:
Nick Bland, Karen Briggs, Kevin Burgemeestre, Michael Camilleri, Jackie French, Jane Godwin, Bob Graham, Jacqui Grantford, Mark Greenwood, Ann James, Danny Katz, Frane Lessac, Alison Lester, Chris McKimmie, Doug McLeod, Glenda Millard, Stephen Michael King, Tohby Riddle, Victoria Rohan, Judith Rossell, Paul Seden, Craig Smith, Shaun Tan, Jane Tanner, Karen Tayleur, Mitch Vane, Julie Vivas, Anna Walker, Bruce Whatley, Margaret Wild
awards
2016
Long-listed, CBCA Book of the Year, Younger Readers
Allen & Unwin
2015
illustrations
links