Henry and Amy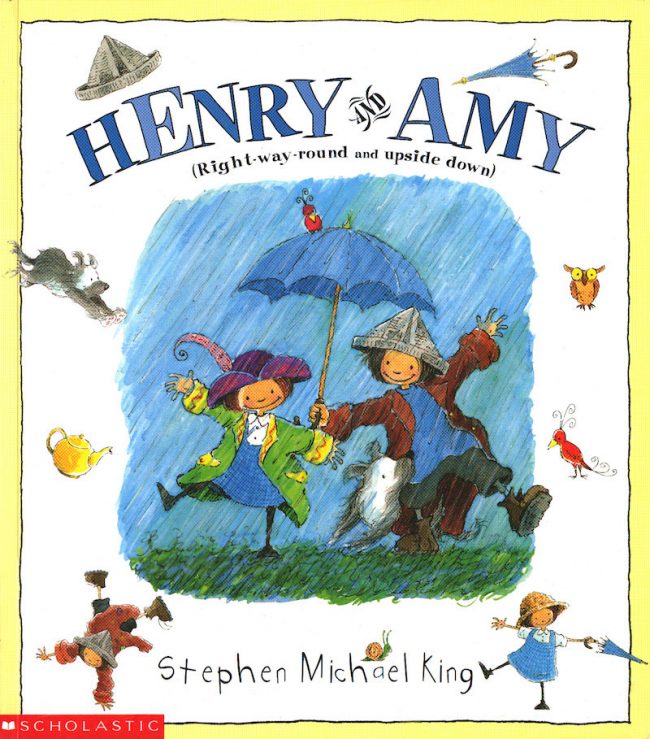 Ahh! I thought I was being so creative: a book about two opposites that balance each other out. I thought it was a yin-yang book about accepting differences. When it was published everyone who read it told me it was a book about me and my wife. I was Henry, Trish was Amy. In my defence I have to say Trish is a touch Henry and Stephen is a dash Amy.
This book is when I discovered everything I was writing was about myself and my family. Even the dog in the story looked a little like Mutt Dog!
overseas additions
Henry and Amy has been published in Brazil, the UK, China, Poland, Korea and the USA. See the covers of these books opposite.
awards
1998
CBCA Picture Book of the Year – Shortlist
Scholastic Australia
First imprint: 1998
illustrations
links