Fizz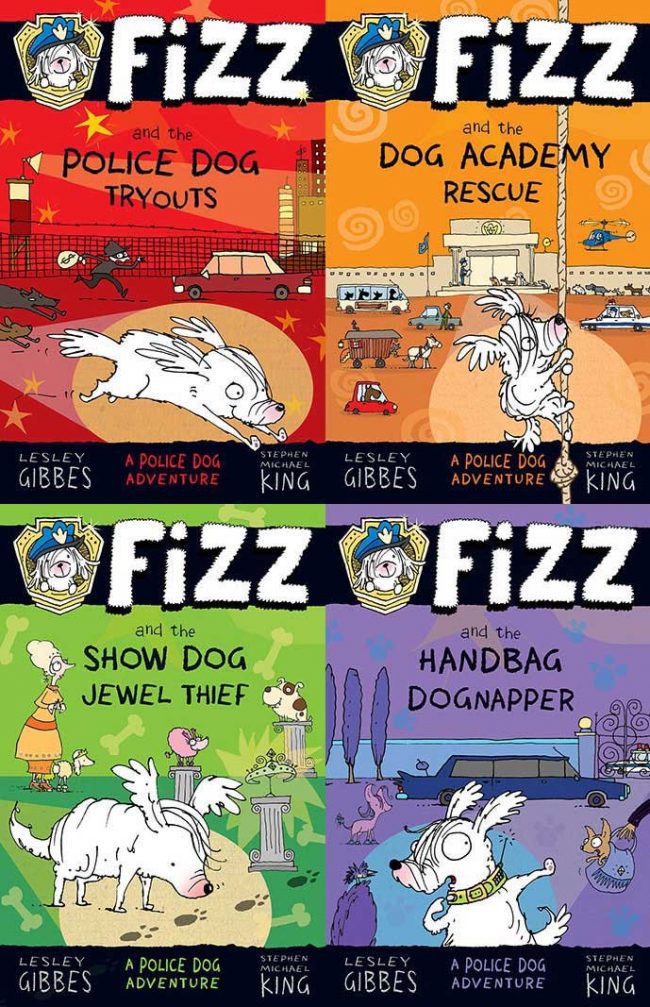 Written by Lesley Gibbes (the author of Scary Night), Fizz features big dogs, small dogs, all sorts of dogs and a wannabe dog detective.
I drew my design from retro english comics like Buster and old Humphrey Bogart film noir movies. The adventures are great fun, written in six or so chapters, making them perfect, quick and satisfying to read. Talk your mum and dad into a chapter a night and you'll have read a chapter book in a week. The pictures are worth a look too.
Each cover is shown separately below.
overseas additions
Fizz has been published in Slovenia, Norway, Iran and Czechoslovakia.
awards
2107
Fizz and the Police Dog Tryouts: CBCA Picture Book of the Year – Notable Book
Fizz was so excited, he decided to celebrate as a viking.
Allen & Unwin
2016
illustrations
links