Emily Loves to Bounce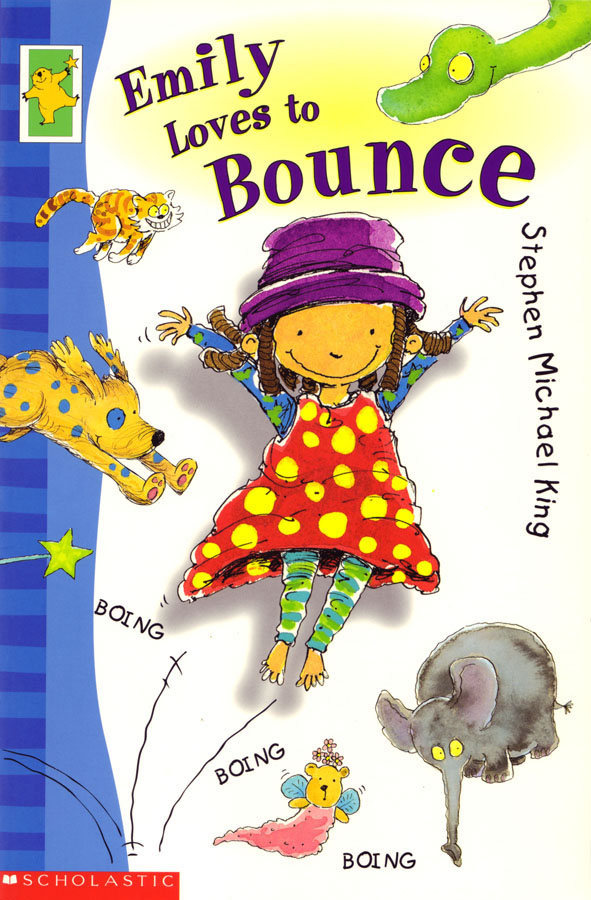 Even though I was always asked "not to" I loved jumping on my Mum and Dad's bed. My children loved jumping on our bed. It's a tradition passed down from generation to generation. Emily is a happy little book about imagination and play, filled with lots of boing, boing, boing!
Emily Loves to Bounce was turned into a fabulous production by the Patch Theatre Company. It's a production based on my first four books The Man Who Loved Boxes, Patricia, Henry and Amy and Emily Loves to Bounce. The show encapusulated everything I would ever wish for a child to experience when it comes to the language of theatre. 
In 2017, "Emily Loves to Bounce" was relaunched for another Australian National tour.
overseas additions
Emily Loves to Bounce has been published in Brazil, Canada, Korea and the USA.
Scholastic Australia
2000
illustrations
links