The Bugalugs Bum Thief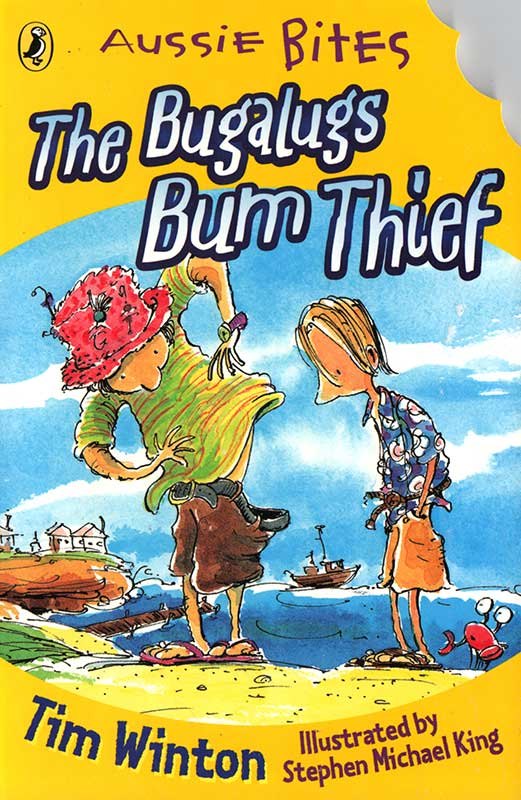 My artwork adorned posters and programs of Monkey Baa's theatre production of Tim Winton's The Buggalugs Bum Thief. Couldn't believe my artwork was attached to the name "Tim Winton" and it was on billboards.
I remember when I was asked to illustrate the book:
'Hi Stephen, how would you like to illustrate a Tim Winton?' said the voice on the other end of the phone.
'Wow!' I thought. "Oceans, moody environments, whales."
'It's a book about bums,' said the voice.
'Bums,' I said.
'Yes, bums,' she said . . .
First published by Penguin Books Australia
1993
This edition published in 2003
illustrations
links