Atticus Van Tasticus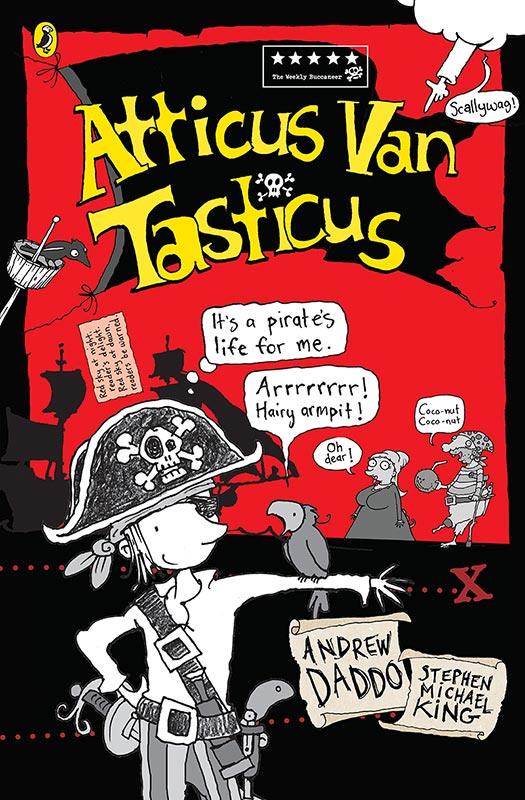 It's a PIRATE'S life for me.
Atticus Van Tasticus!
Andrew Daddo had the master plan and E-mailed me the first few chapters. As soon as I started reading, I started laughing. Then I started drawing skulls and scars. I asked myself deep searching questions like: I wonder if the publishers will let these pirates have swords and cannons? It only took me another 15 minutes to realise that drawing pirates was the best drawing fun that I'd had since I was 10. Arrrrrr! 
Book one is finished – book two is on the drawing board and book three is being brainstormed.
Andrew and I are touring Australia to show everyone, so watch out for us in a town near you.
From beginning to end, there hasn't been a moment that hasn't been fun and it shows in the final work. I love these books and hope you will too.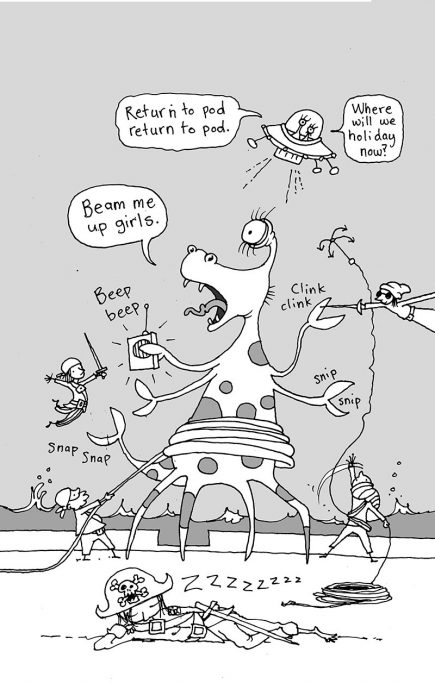 Puffin Books 2019
An imprint of
Penguin Random House
Australia
illustrations
links