Applesauce and the Christmas Miracle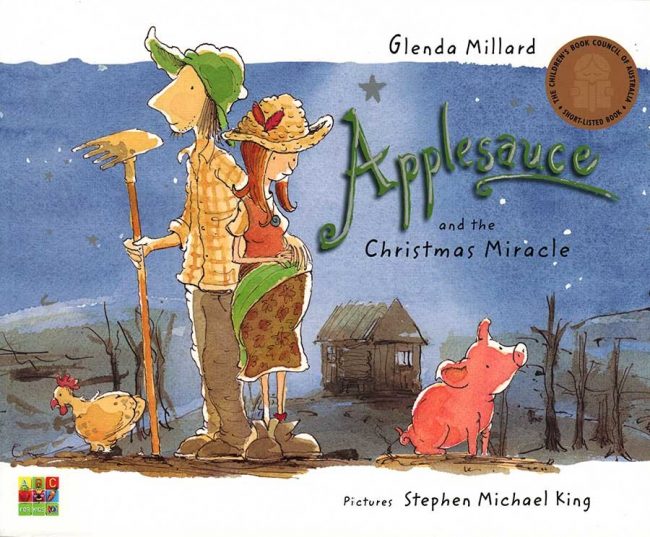 Coincidentally, this book came out around the time of the Black Saturday Bushfires, 2009 (Victoria, Australia). It's about a mother to be and a pig named Applesauce — a pig who learns that Christmas comes from the heart.
The illustrations in this book are some of my favourites. They capture the softness of the season, including a double page spread (no words) of a star filled sky. The soft blue washes and sparkling stars are juxtaposed against a desolate, post bushfire landscape. The intensity of the fire is only seen on the endpapers (please take a look at those endpapers).
I love everything about the Christmas season: decorating trees, Bing Crosby, wrapping presents  . . . but this book captures the essence of what Christmas is all about to me. Ultimately Applesauce and the Christmas Miracle is about a baby that brings new hope for all.
awards
2009
CBCA Book of the Year: Early Chilhood – Shortlist
WA Premier's Literary Award – Shortlist